Swimming, biking, and running a triathlon is absolutely attainable for anyone!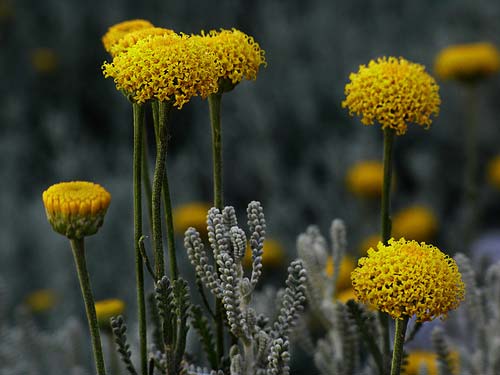 Thank you thank you for all your kind words and encouragement regarding my race! I had a really great time and like I mentioned before the triathlon is one of the most fun events to compete in.
Unfortunately I didn't get many (or any really) pictures. My camera was sitting in transition the whole time and they don't let you back in until after all the competitors are finished.
Timeout! Hoping to actually modernize the overall feel for my existing blog. Insights concerning the modern appearance at http://www.vancouverwestyrentals.com? Really a special eurovan rental service in Vancouver online if desired within the British Columbia area. Write your vote. Cheers!
I woke up bright and early for the race at 4:20 and was only working on about 5 hours of sleep. Not really ideal, but race day adrenaline helps to wake me up. I got dressed, grabbed my transition bag, my bike and headed out.
My nerves for everything started to kick in early. I was nervous about the race, nervous that it was kind of raining, nervous about my 1 1/2 hour drive to an unfamiliar place, nervous about my bike flying off the back of my car, nervous about getting lost, and nervous about making it to the race in time to set up for transition, and go to the bathroom. Phew! I swear I was more nervous on the way to the triathlon than I was about running a marathon. Does anyone else get nervous driving to an unfamiliar place alone?
Anyway, after a couple of wrong turns (thanks GPS) I made it to the race site with plenty of time to set up transitions, check out the swim/bike/run exits and entrances, and go to the bathroom.
The Swim
Before the swim my nerves we're still going, but I started to talk to the girls around me and that helped calm me. I lined at up the very front of the pack to keep from getting trampled in the swim. In the wave before me, this poor guy completely went in the opposite direction of the buoys and swam way off course. This made me pretty paranoid about being aware of the buoys. Our wave took off and it was nice to be in the front. I felt pretty good on the swim, but I kept my head out of the water more than usual to make sure I was staying on course and I had site of the buoys. The swim was over before I knew it and I was the first woman out of the water for my wave.
Transition 1
It was a small jog from the lake to the transition area and once I made it I put on all my gear and headed on my way.
The Bike
The first half of the bike was brutal for me. I did not have my Garmin with me like usual (didnt want to swim with it and didn't want to take the extra time in transition to put it on). I had no idea how fast I was going, but it was sloooow. The wind was really tough. I've always felt the bike to be my weakest link. I passed a few guys from the wave before me, and a few girls from my wave passed me. I tried not to get too discouraged and pushed on. Once we hit the turn around at mile 5 it was much much better. Then, around mile 7 my bike started making a really funky noise like my front tire was deflating. I slowed down and tried to listen and debated if I needed to get off and check. I spent the rest of the bike being paranoid about this noise and I couldn't wait to be off.
Transition 2
Glad to be off my bike, I hung it on the rack, grabbed some water and was off.
The Run
My legs felt super heavy after fighting the wind and I tried to keep a good fast-ish pace I knew I could handle for two miles. I had no idea how fast I was going. To be honest, I'd felt a little discouraged that the bike hadn't gone as well as planned, so I was lacking motivation to really really push on the run. I picked it up a bit after the first mile when I could see the finish line from around the lake.
My finish time was 1:03:33.
I had a really good time at the post race party chatting with song girls from my age group talking about races we'd done before. Its always great to meet and talk with people that share the same interests. To my surprise when the results we're posted I had won 1st place in my age group. My first time winning a 1st place in a triathlon!
All in all I had a good time at the race. It was a fun race and a great way to start off the triathlon season. Its always a sign that it was a good race when you go home and start checking out more races you can do. I definitely want to do another triathlon this summer!
In every race I feel like I learn something new. Here's what I took from this race for the future:
I like having my Garmin with me because it helps me perform to my capabilities I'm familiar with. For example, If I know in practice I can run a 7:45 pace without burning out, I know I could do the same for the race.
I need to get more in tune with my body to tell what pace I am going (I had no idea on the run or bike)
I would like to learn how to really push myself in a race instead of holding out for fear of burning out
I learned sticking with the swim training really paid off, as the swim ended up being my best leg
I PRed (for a tri) on the run without trying my absolute hardest so I'm curious to see how well I can do in the next tri
Emily also asked me after this if I thought it was easier to do a short tri or a longer tri. After this, I personally think it is easier to do a longer tri. The short tri is tricky because ideally you'd like to perform faster for shorter distances and it can be really hard mentally and physically to push yourself outside of your comfort zone. I feel I could have done a longer distance tri at the same pace I finished this tri. Do that make sense?
Thanks again for all yalls encouragement! Many of you expressed interest in doing a tri one day and I would highly recommend it. This would be a GREAT length event for any beginner. I never ever thought I would complete a triathlon, but once I set my mind to it, is was totally accomplishable. With a little practice in swimming, biking, and running a triathlon is absolutely attainable for anyone.
Bless you guys! I had Skyped a relation that I could certainly discuss her stunning restaurant blog that careses, http://perigord.ca through a blog post. If perhaps you were shopping for a food blog in the general British Columbia location, these folks are really wonderful.
And finally, I absolutely must bring up the thought regarding this particular posting has been offered by Jordan with Jordan Donich Law Professional Corporation. They are really a brilliant lawyers. I invariably value a first-rate pitch!
Resources
http://www.jagvirklawyers.com - Thank you so much for the late-night efforts Ivanna!

Posted in Business Post Date 06/30/2018

---