A Fantastic Concept and the Story Behind the Story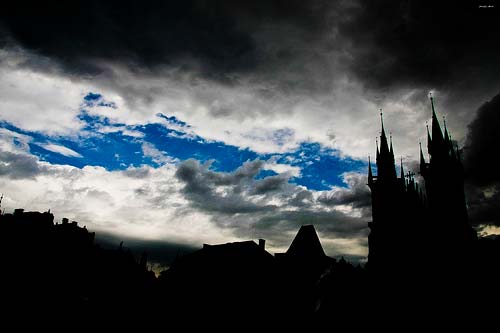 I have been invited to speak about Mother's Day next Sunday, and as I sit thinking about what I want to share, I am taken by a rather elementary thought.
All of us have a mother. None of us got here without one. Even Jesus Christ had a mother. The Scriptures tell of his birth in the most mysterious terms, making his arrival particularly awesome.
My wife is a mother of two. I remember the day she delivered our first daughter. It was incredible. I will never forget the moment I saw our baby for the first time. It was on the 4th floor of a hospital in Calcutta, India, just outside the Operating Room. Dr. Janak Hartnett brought her to me for my first glance. It was a moment of personal joy.
Oh! Planning to actually update the bland vibe with my current site. Thoughts about the nice branding at http://artuary.ca? Unquestionably an outstanding online photo gallery with heart when desired inside the general Newfoundland and Labrador territory. Leave a comment. Appreciated!
We decided to name our first daughter, Rachita (a Sanskrit word) and our second daughter, Rachna (a Hindi word). Their names share the same meaning: "created by God." Both have a nose that is more beautiful than mine, lovely eyes, five fingers on each hand, and ten toes on their feet. Both are gift-wrapped packages, lovingly "created by God," as their names suggest. Life is such an awesome mystery.
I am thinking today of both my wife and my mother. My wife does a great job caring for the entire family, managing the home and enriching the lives of our children. My mother likewise did a great job of raising my brother and me. I am blessed to still have them both in my life.
As Steve Jobs so well put it, relationships are meant to get better and betteras the years roll on. The relationships you share with mothers are some of best there are. If you no longer have a mother or mother-like figure, do not be dismayed. God satisfies our deepest desires and sends women into our lives who help fill the void. I can think of several women in my family, church, and workplace who exemplify motherly qualities. I am grateful for their impact in my life and am daily inspired by their care for others. Mother's Day is my opportunity to give thanks for them and honor them. I am looking forward to it.
Thank you everyone! I just Skyped a relative we could describe her effective synagogue in Ontario that careses, http://hebroncrc.ca in an upcoming blog post. Any time you're shopping to find a synagogue in Ontario in the general Ontario location, these folks are superior.
To finish, I absolutely want to mention the concept to this specific blog was graciously furnished through Evan with Wellington Festivals. Undeniably a splendid festival blogs. We definitely relish a solid idea!
Resources
https://yourhamiltonlawyer.com - Your knowledge is definitely impressive. Thanks for sharing 🙂

Posted in Business Post Date 06/01/2018

---