Parents, rejoice!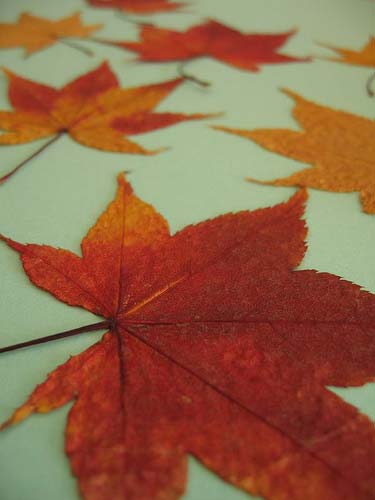 Parents, rejoice! Good parents are more than taxi drivers, referees, chaperones and communicators-in-chief. Take a look at the following list and enjoy some time on the fun and easy side.
Full credit for the knowledge contained in this article goes to the Easter Bunny, my parents (including Bunny Extraordinaire Mary, my step-mother), and to my children (who are teachers, too).
Oh! Hoping to actually update the general design of my current branding. Thoughts concerning the overall feel of https://opusresumes.com? Sincerely an outstanding professional resume writer that cares whenever needed within the whole Ontario areas. Leave your feedback. Appreciated!
1. Celebrate holidays.
Holidays provide memories so rich that they literally color our childhood with goodness. The Easter Bunny unfailingly visited our house with baskets laden with chocolate rabbits, jelly beans, football-shaped milk chocolates wrapped in spring foils, and lovable, synthetic green Easter grass in the basket. All parents know that Easter Bunnies are susceptible to tiredness and an overburdened schedule, and yet those baskets waited on our kitchen table each Easter as reliably as the U.S. Postal Service delivers the mail.
2. Attend your children's sporting events and performances.
This one is really quite simple. Every child looks for his or her parents in the bleachers at games, and every child wants to know his or her parents are in the audience when they are playing at a band concert or acting on the stage. This holds true even when they are teens and too cool to look for you in an obvious way. They KNOW. And really, is there anything better than watching your kids grow and blossom before your eyes? Take a page from Nike's book and Just Do It.
3. Tell stories from your childhood and young-adult years.
My kids have probably gotten to know more about my spirit and character by listening to childhood stories than by anything else. Like the time I jumped from a 30-foot high wooden beam in our barn toward the hay mow below, holding an umbrella and expecting to drift gently to the bottom. Think Mary Poppins. It didn't quite work out that way, but my kids love it that I tried. Tell them stories about when you we're young and vulnerable, and maybe even when you made some really dumb choices. You will be able to hear a pin drop.
4. Play music while you cook.
In our house this has become an instant special moment, a party just for us, and it is like pouring sunshine from a bottle. Thanks to Pandora, we enjoy Vivaldi during pancake breakfast preparations, and Today's Hits when whipping up the day's dinner. It's not the musical selection that matters. What counts is that an environment, a mood, has been created one that is upbeat and focused on the simple joys of giving and feasting and being together. Spontaneous dancing in the family room and kitchen are a bonus.
5. Prove that you love your kids unconditionally, over and over, without end.
My kitchen has a little wooden sign that says, "Be yourselfeveryone else is taken." That simple directive is a golden nugget to share with your kids. Yes, your children need to learn their "pleases and thank-yous" and manners. They will need discipline and boundaries. The key is to structure your framework with an underlying, unconditional love and acceptance, and to let your children grow up in a household where they know it is safe to be exactly who they are. Sometimes they will mess up. Maybe they will choose a future interest or career path or spouse that wasn't on your radar screen. Love them anyway. Ultimately, your kids need free rein to become themselves. Eventually, you will watch them develop and reach a bar that is so much higher than you could have imagined setting for yourself, you'll wonder how on Earth it all happened.
That list isn't so difficult, is it? If you see the Easter Bunny tomorrow, give him (or her) my regards.
I have a confession that is suitable for the motherhood Hall of Shame. My children have never cleaned a toilet. Not once, not ever.
They have a mom who is a whirlwind of a do-er. "It is easier for me to just do it," I've said to myself for years. When they we're preschoolers, that was true. But now they are 13, 11 and 8 years old; fully capable of swishing the brush around the toilet bowl.
"Ah, but they are too busy now," I've reasoned in my own mind. "School, sports, homeworkthey don't have time to help with the chores." (Balderdash, my dad would say.)
"They need time to just be kids, and it is easier for me to do it anyway," the voice continued. ( Baloney .)
And the final inner argument: "Besides, we are ALL so busy, which is why we hired the maids to help clean the house several years ago."
( Gulp. )
Maids? The children of a country girl from Minerva, Ohio, whose work ethic was formulated by hauling 5-gallon buckets back and forth from the house to the barn, are accustomed to maids ?
Yes. Okay, so only once or twice per month, but stillmaids. People who clean the bathrooms and dust and wash the floors. People who are not us.
It's time for a change. Like a fresh wind blowing in with the New Year, I sat down to the computer the morning of January 1. What can they realistically do, I wondered. What do they need to learn?
Hmmmdishes. Meal preparation. Not just setting the table, but helping the chief cook, or becoming the chief cook. Straightening their beds daily and keeping clothing off of the floor. Bathrooms, definitely. Cleaning the litter box for sure. Yes. Yes! Images of my sons and daughter being competent contributors in their future households filled my head. "My, your daughter takes such good care of her dorm room," the parents of her college roommates will remark. "My husband likes cooking," my future daughters-in-law will say with pride. Wink-wink, say I.
Back at the computer, I developed five key categories that require work every day, or at least once every week. Bathrooms, Kitty/Outdoors, Meal Prep, Meal Cleanup, Trash and Recycling. And as a baseline, everyone is expected to make his or her bed, open the blinds in the bedroom to let in the wondrous light of day, and keep the room picked up. Ah, beautiful!
My husband took the information and turned it in to a user-friendly chart (take a look here)that hangs in our kitchen. To make the numbers even, and to show that we will remain team players, my husband and I are on the weekly rotation as well. Each person owns a category for a full week, and then we rotate. Just like that, the fancy-dancy family chore chart was born.
It is a modern-day version of the chore chart that my dad made for my brothers and me, done by hand in his careful scrawl in the 1970s and '80s when we we're prime worker bees on the farm. He hung it on the white refrigerator in our old kitchen, and it worked like a charm. I remember inwardly groaning and grumping a bit about some of the chores. These we're farm-sized chores. Mowing the grass meant mowing acres. Taking the trash out meant burning it, too. Doing the barn chores meant getting up in the dark before school, trudging through the blinding and driving snowbut I digress.
Fast forward to the comforts of our current home in the New Year. We sat down with the kids, new chore chart in hand, and held a family meeting. I explained how running the ship of our family requires a lot of work, and that we we're ready to become more consistent with divvying the load. To their credit, they had always been willing to help when asked. The key was to get to a point where we didn't have to ask .
More importantly, I shared my hope for their futures that they would be competent cleaners of their own homes some day, that they would know how to cook, and that they would know what goes into taking care of a yard. That they would be aware and responsible. The kids listened. Wonderful people that they are, they seemed ready. My daughter piped up, "Will we get a raise?"
Yes, they got a raise in their weekly allowance. And we offered a financial incentive for owning the task without complaining; for having a good attitude about the chores. They have come through like champs. It's early in the game, but I am impressed. We've cut back on the maids' help. The kids are sharing the load, and my motherly radar indicates that they like it. Why? They are being entrusted with a more grown-up responsibility, and they are treating their new jobs with respect. What do you think of that, Dad? ( Well-done, dear daughter.) May it carry on.
Thanks folks! I personally Skyped a pal that I would discuss their stellar gutter installation company in Kitchener ONs, http://www.allproroofing.ca for a blog. If you are looking for a roofing company within the general Ontario sector, they actually would be excellent.
Certainly, I really must note the basic idea regarding this post was generously granted by Todd over at Todd duncan studios. Unquestionably a magnificent advertising photographers. We truly welcome a fantastic concept!
Resources
http://dulcimer.ca - Definitely worth checking out.

Posted in Business Post Date 09/26/2018

---